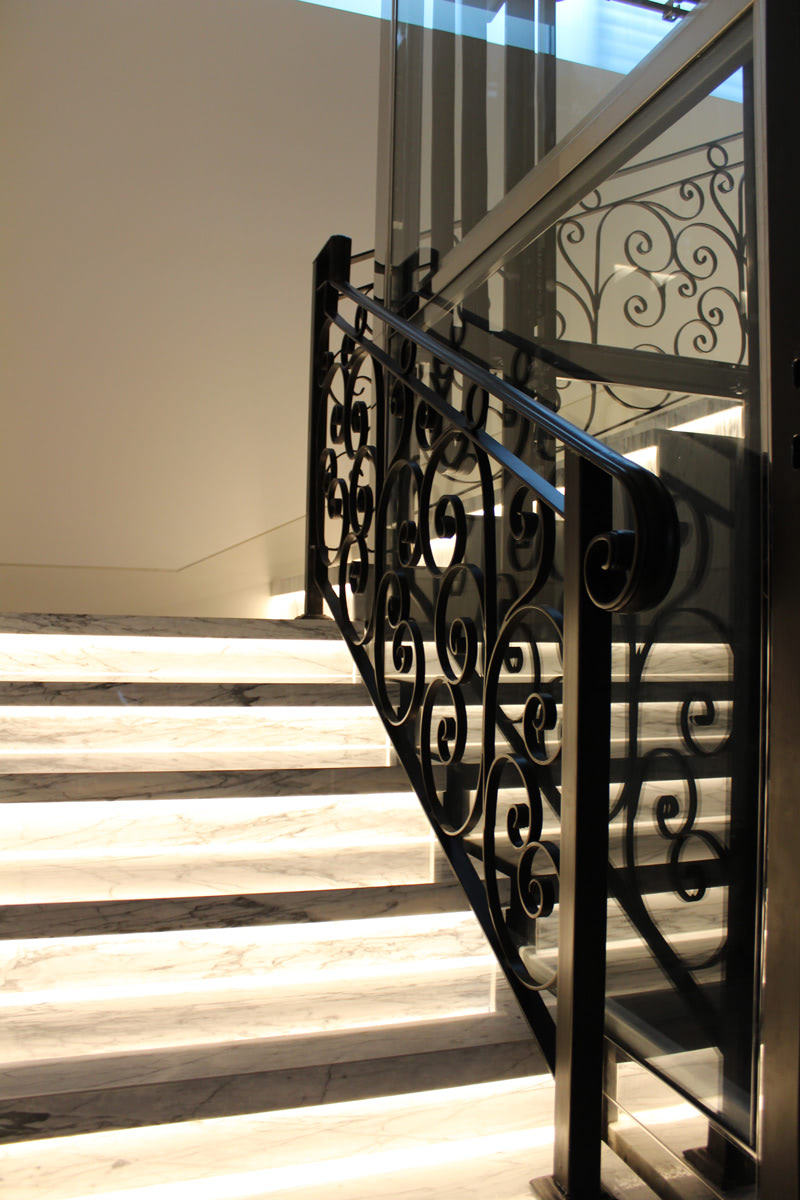 Australian owned and operated, Peakhurst Wrought Iron is a genuine success story.
Peakhurst Wrought Iron is a specialist metal fabrication company designing, fabricating, installing, repairing and restoring to provide security and decorative solutions for homeowners and building specifiers alike.
We work in various types of metals and have over 28 years of experience in designing and manufacturing stainless steel, aluminium and wrought iron. And we provide repair and restoration services of all metal work such as lacework and balustrades. Additionally, we provide blacksmith and decorative ironwork services from custom design to handmade pieces.
Being highly experienced with over 28 years of manufacturing experience together with the large variety of jobs from decorative staircases and handrails to grills and balustrades and driveway gates, entrance gates and so much more means we are the perfect choice for any wrought iron or metal fabrication project.
We also provide structural steel solutions for the building and construction industry with our expertise in welding and metal fabrication for solutions such as spiral staircases, balustrades and handrails and fencing.
We are located in Peakhurst, very close to the Sydney motorway network so we are easy to find and we work all over Sydney.