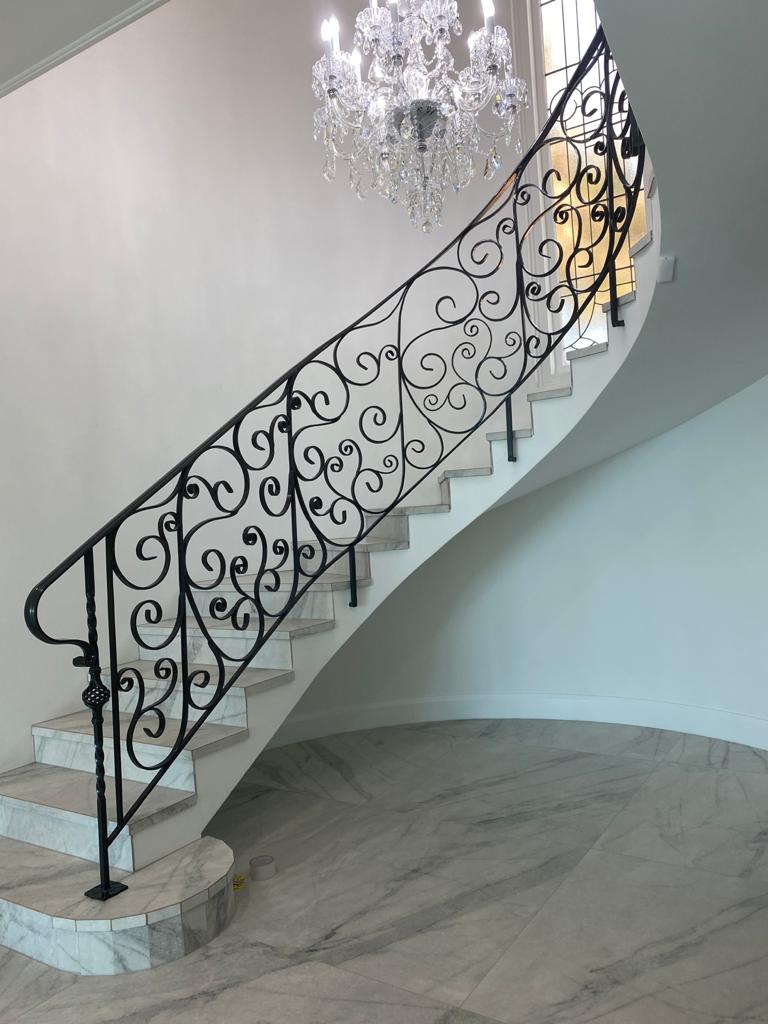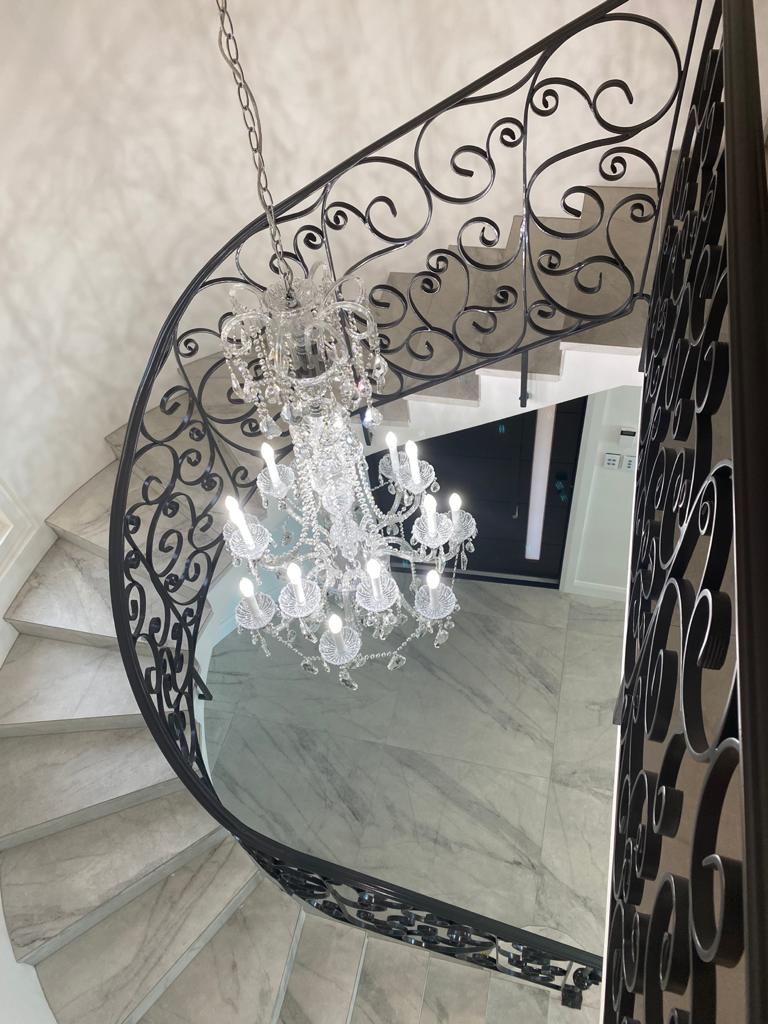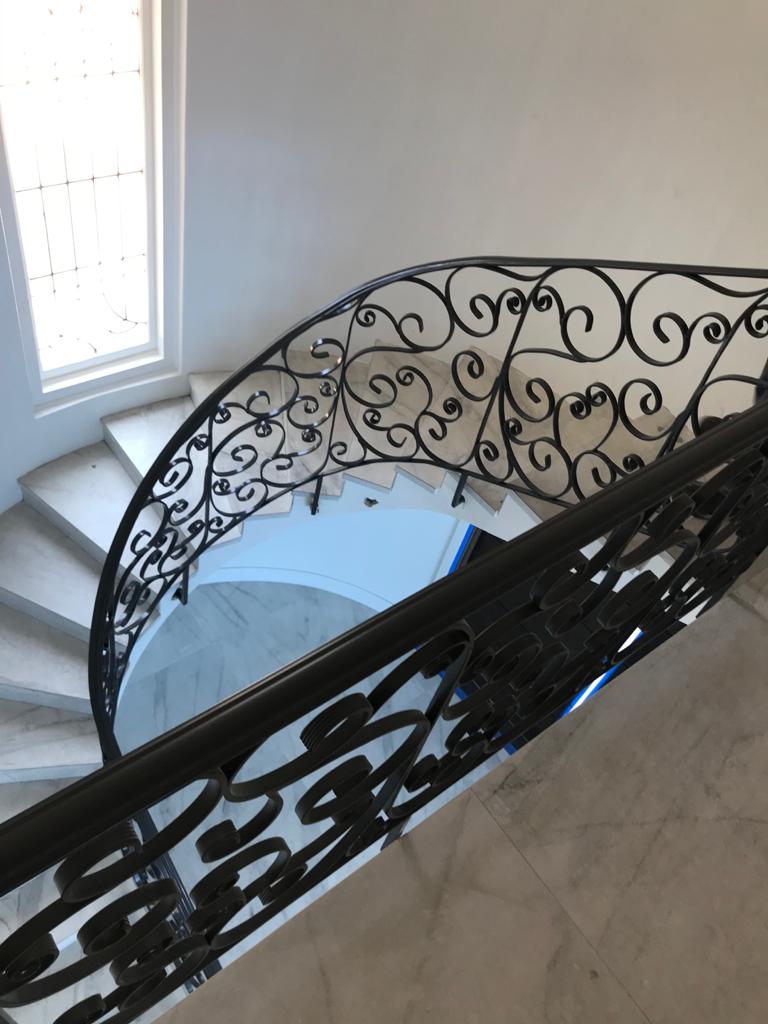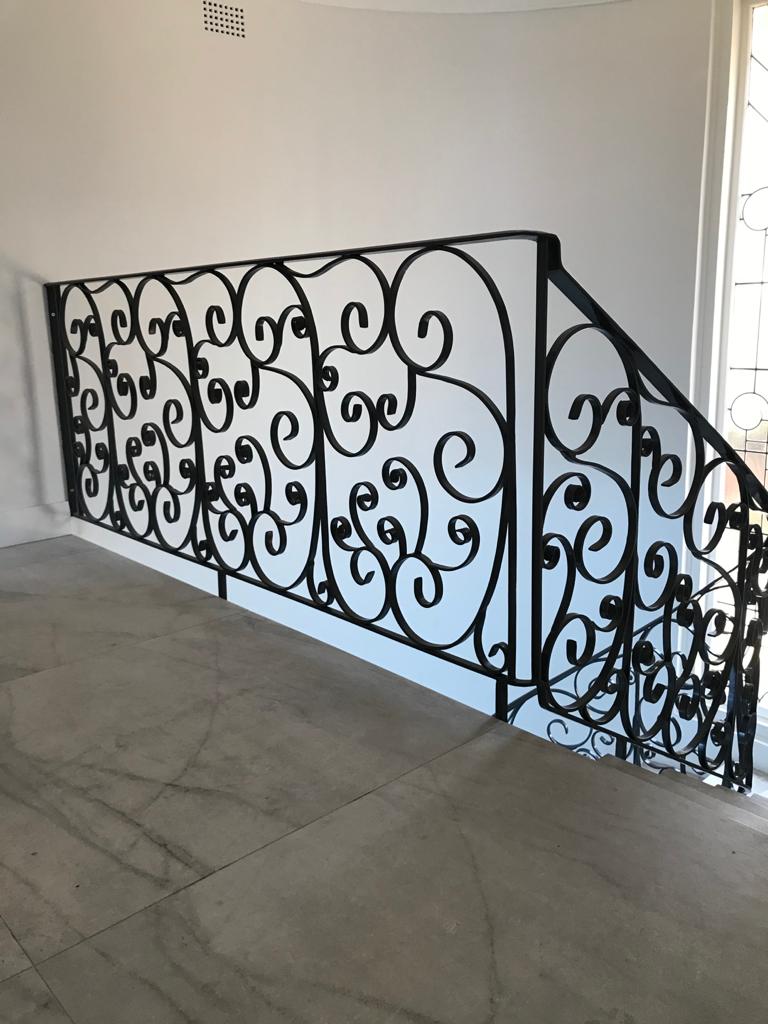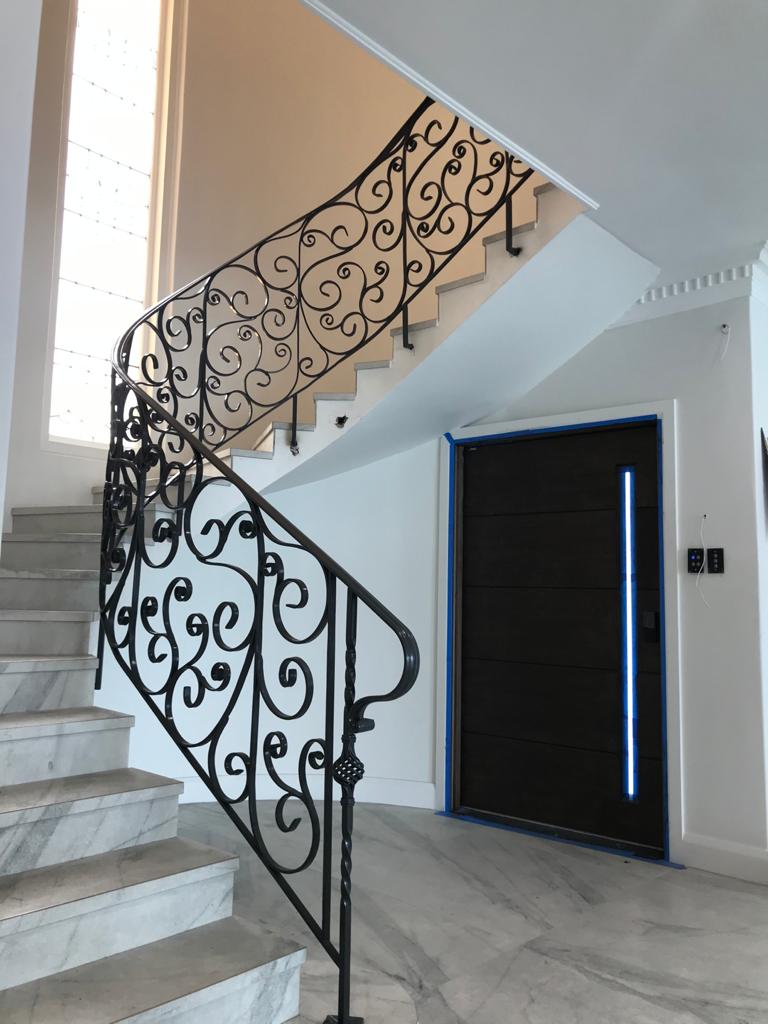 Requirement: Removal of the old staircase. Design and Manufacture of the new wrought iron winding staircase.
Solution:Design, Bending, Drill and fix to the stairs on side of staircase, difficult leveling, strengthening and fixed to concrete. On-site TIG welding.
Result: A beautiful hand-made and designed winding staircase in wrought iron that has fixing to the side, no damage to the existing home walls and floors resulting in a attractive and safe enhancement to our clients home.
Requirement: Pedestrian Gate.
Solution: Design of a unique timber and wrought iron gate
Result: A unique pedestrian gate combining natural timber and a natural tree wrought iron design.