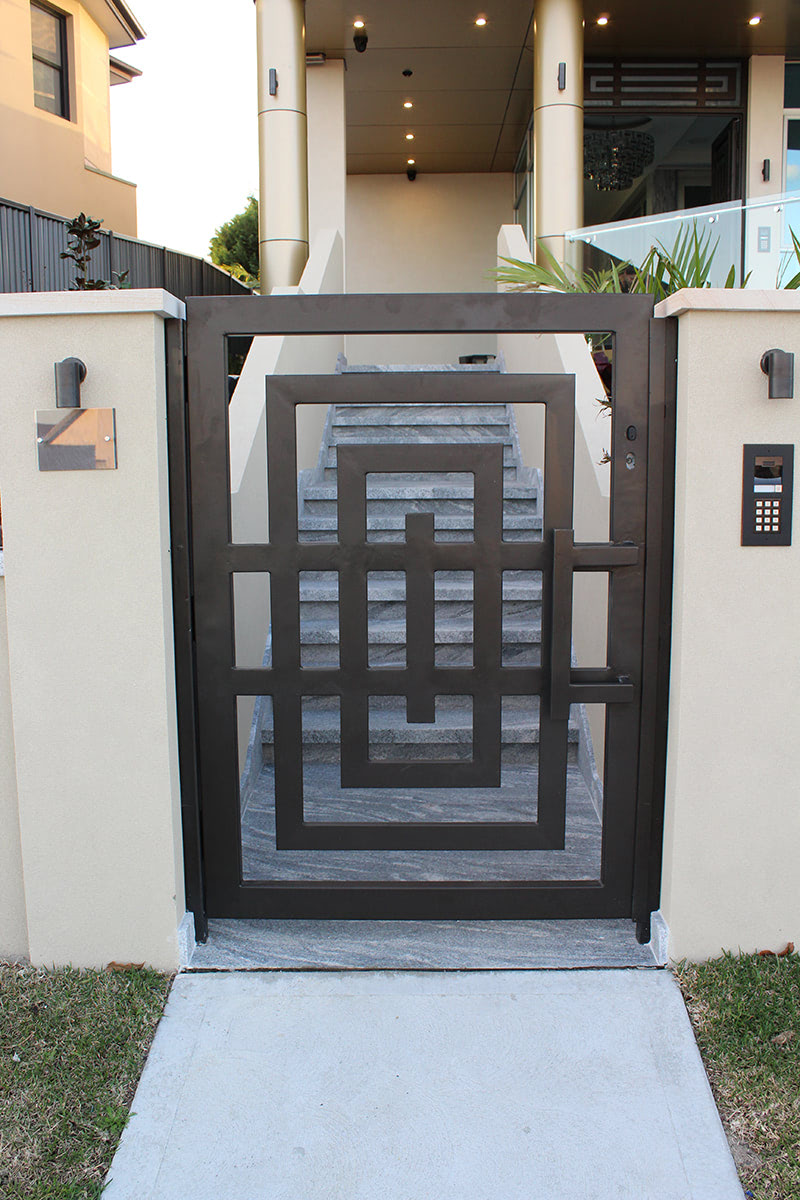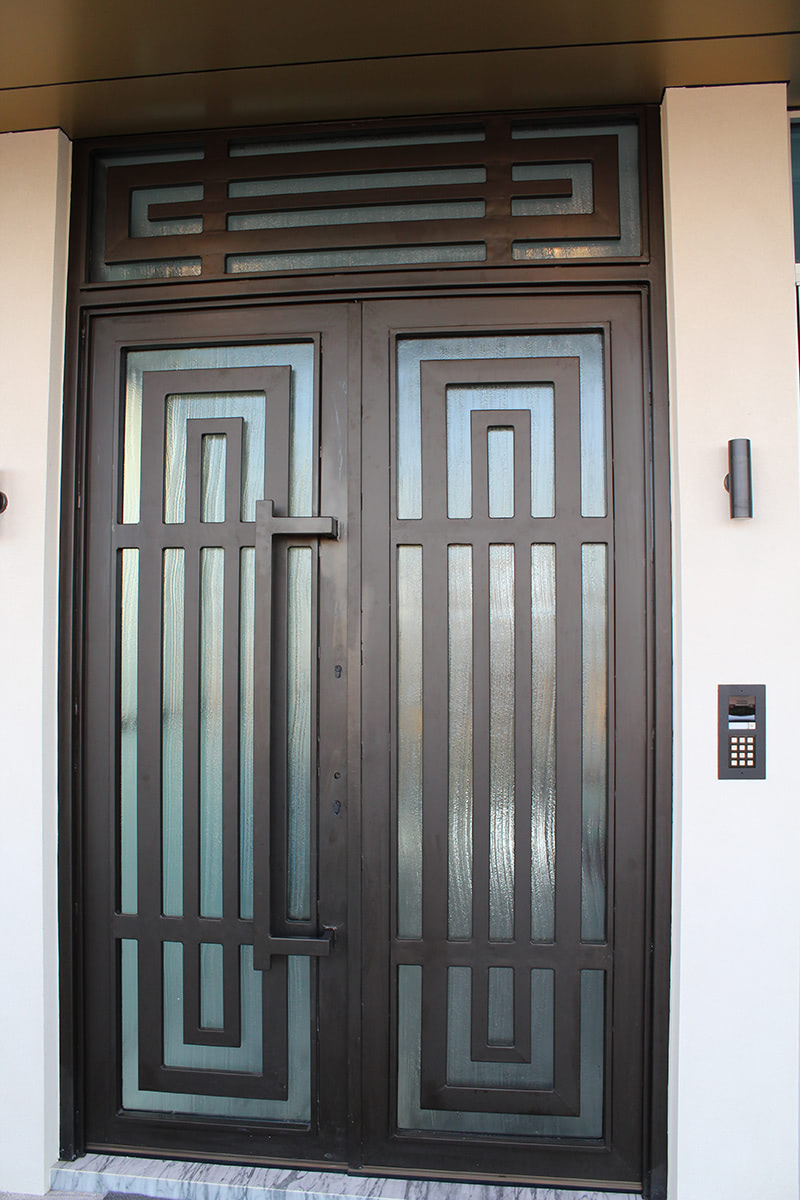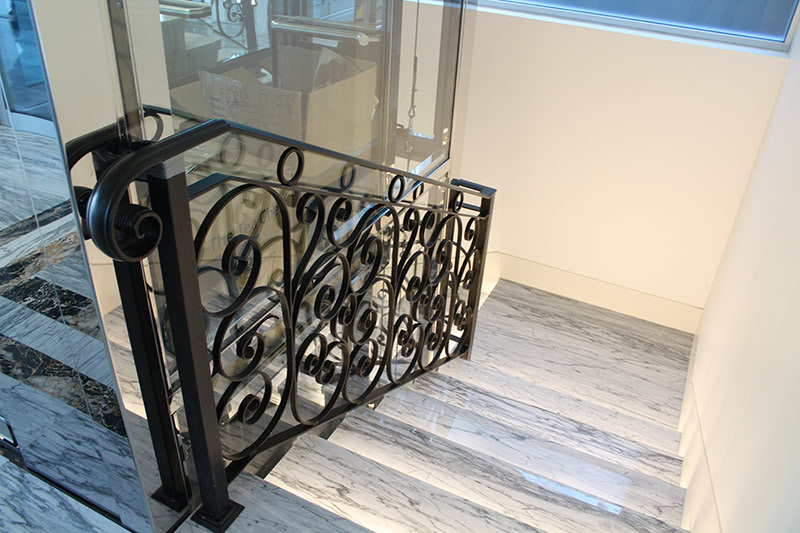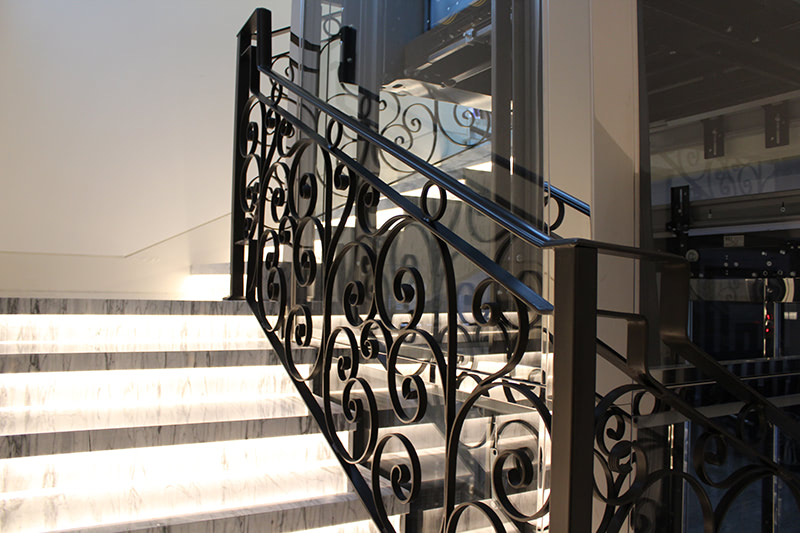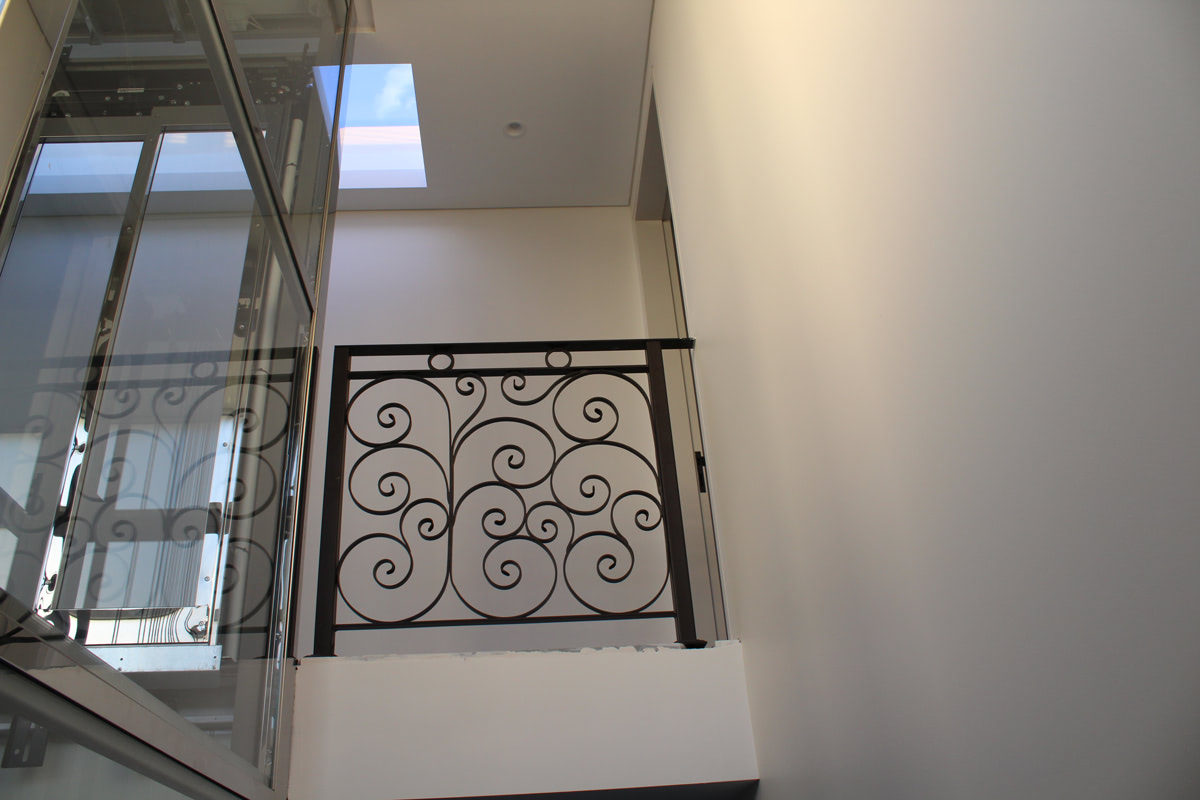 Requirement: A set of wrought iron products for the interior and exterior of the home that were unique.
Solution: A unique set of designs with geometric shapes and design work for the staircase, balustrades, gates and the front door.
Result: A distinctive set of wrought iron gates, and staircases that are unique providing a very special appearance and enhancing our clients' home.